BEERS ON TAP
At Third Eye Brewing Company, we believe in helping everyone open their 'mind's eye' to a world of new possibilities… one pint at a time.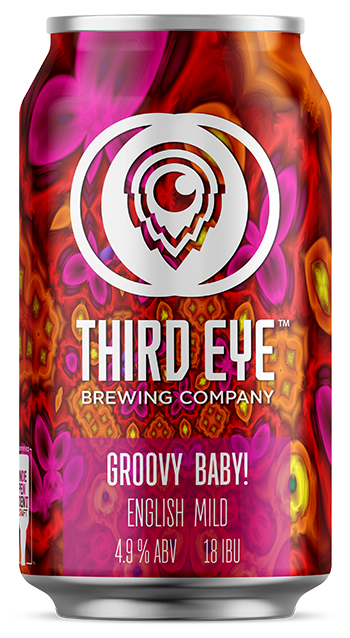 4.9% ABV / 18 IBU
Brewed with English malt, hops, and yeast, this traditional style of beer is refreshing and flavorful with low hop character and low alcohol, making it ideal for sessional sipping. The light body allows roasted, nutty, toasted malt characters to shine through.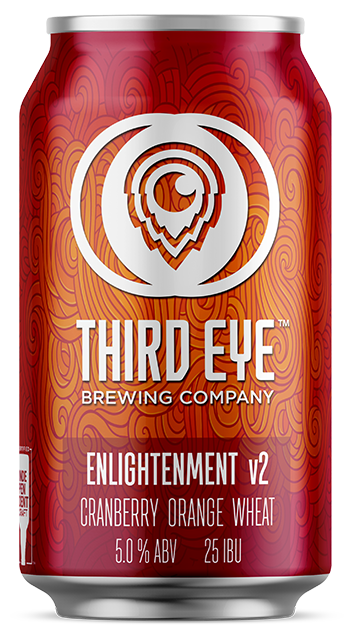 5.0% ABV / 25 IBU
Our wheat got an upgrade! This version of Enlightenment sings with sweet, juicy orange balanced with tart cranberry. Equally light and refreshing as the original, enjoy our winter take on a warm weather favorite.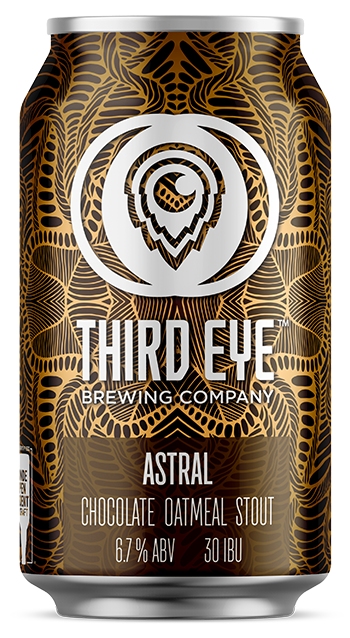 6.7% ABV / 30 IBU
This luscious, roasty stout is great for drinking on those cooler spring evenings or sitting by the campfire. The stars of this brew are the rich, bittersweet Maverick Chocolate Company cocoa nibs and husks used liberally during brewing. Maverick Chocolate Company originally started as a stand at Findlay Market and uses only ethically sourced cacao beans.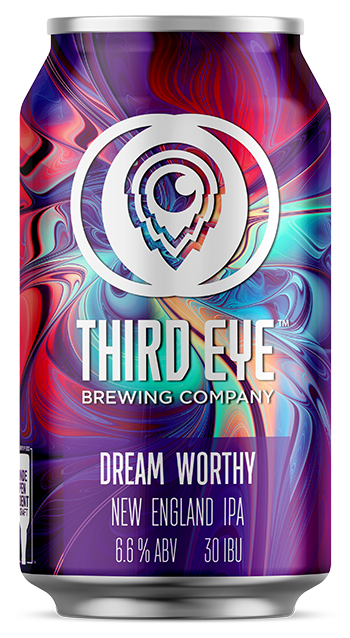 6.6% ABV / 30 IBU
Bursting hop flavors, low bitterness, and noticeable haze separate these beers from their traditional West Coast cousins. Citra, El Dorado, and Amarillo hops come together to bring you bright notes of tropical fruit, grapefruit, and citrus. Oats and wheat give the haze and a smooth mouthfeel.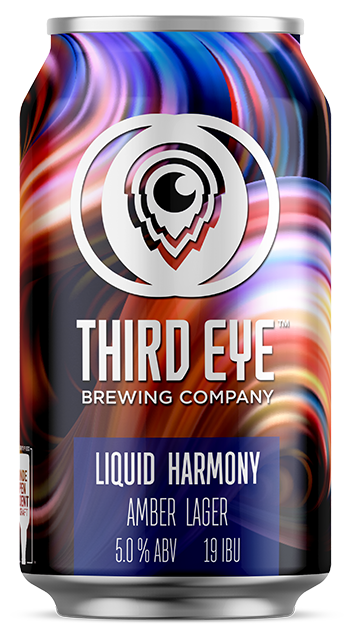 5.0% ABV / 19 IBU
A new addition to our lager lineup, this amber lager is medium in body with lots of toasty malt character. Refreshingly dry, low in bitterness, and a touch more body than its summer counterpart makes it the perfect beer for early fall.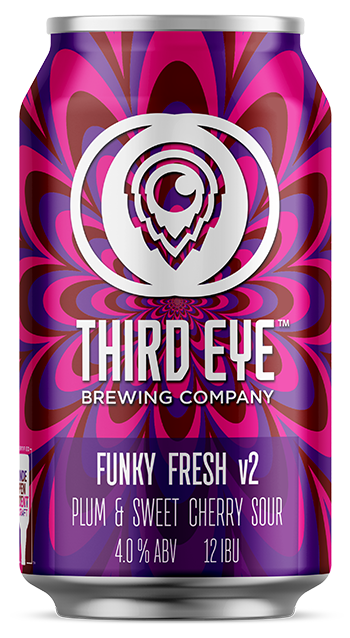 4.0% ABV / 12 IBU
This sour mimics our first, bursting with mouthwatering tartness. 440 lbs of real plum and sweet cherry balance tartness with jammy sweetness and add aromas of fresh fruit juice.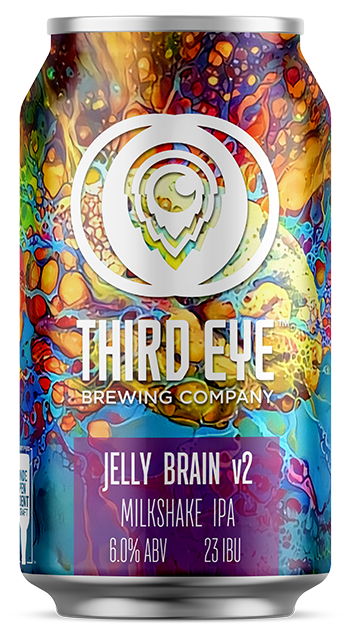 6.0% ABV / 23 IBU
Next up in our Jelly Brain series; Jelly Brain v.2 with blackberry, mango, vanilla, and lactose. Our newest milkshake IPA blurs the line between beer and a real milkshake. 264lbs of tart blackberry, 132 lbs of sweet mango, and its super creamy texture make this beer one of a kind. Piles of Citra and Cashmere keep the sweetness in check, perfectly balancing this sweet treat.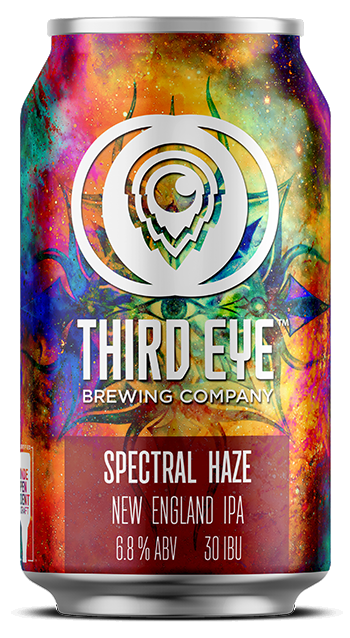 6.8% ABV / 30 IBU
Because one Kveik strain isn't enough, this NEIPA used a blend of three to achieve its unique flavors. Kveik yeast are native to Norway and ferment at temperatures around 90F, producing predominantly fruity character and aromas. Supporting these fruity flavors are pounds of Galaxy and Citra hops while oats and wheat balance the palate and mouthfeel.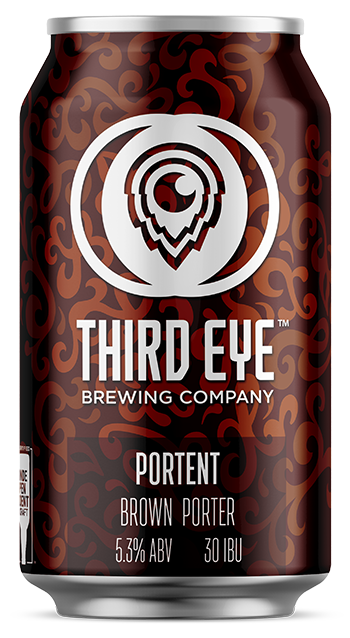 5.3% ABV / 30 IBU
Original to England, the porter is the precursor its more roasted counterpart, the stout. English malt, hops, and yeast keep it traditional and true to style. It's a dark colored ale with flavors of soft, sweet caramel, toffee, and hints of chocolate from roasted grain. Toasty, balanced, and light-bodied, this style has almost been forgotten in today's world of hazy IPAs and pastry stouts.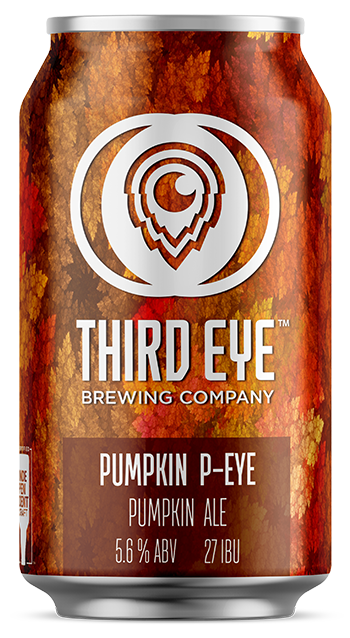 5.6% ABV  /  27 IBU
A cousin to the Jelly Brain series, this dessert inspired beer has your favorite fall flavors with pumpkin pie spice, vanilla, lactose and graham cracker. Spiced, sweet, and toasty, smooth, and enjoyable, it's best enjoyed while watching a scary movie. Features Colonel De's Pumpkin Pie Spice Blend.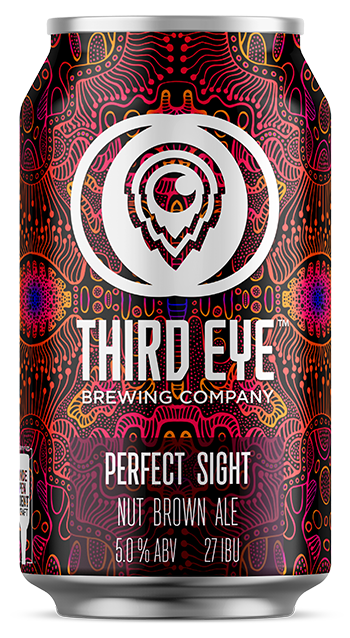 5.0% ABV / 27 IBU
A perfect transition to fall, this nut brown ale is brewed true to its English origin using genuine English ingredients. It's medium bodied and malt-focused with notes of toffee, biscuit, and caramel. These malt characters give gentle sweetness to this overall balanced beer.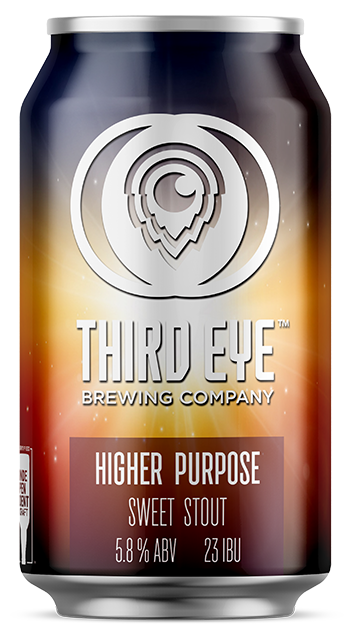 5.8% ABV / 23 IBU
The perfect balance of roasted malts, this stout is dark, sweet and full-bodied. We used over nine types of grain to steady the restrained roast and soft, creamy sweetness from lactose. Caramel, chocolate, and coffee flavors dominate the palate and aroma without crushing the senses.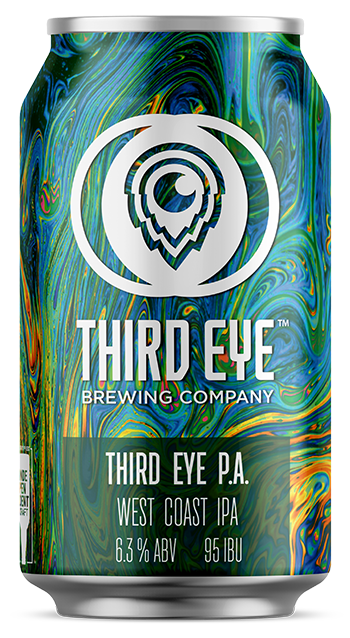 6.0% ABV / 95 IBU
A beer lover's delight, this beer has plenty of hops to go around. The grain bill was designed to balance the dank, piney, and grapefruit hop flavors. Old and new school hops Simcoe, Centennial, Cascade, and Columbus combine to give a prominent bouquet of aroma and flavor.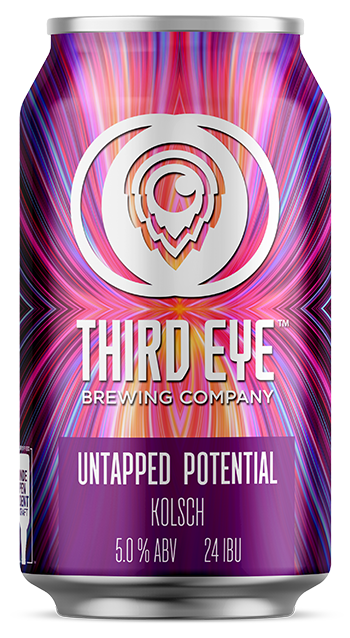 5.0% ABV / 24 IBU
The Kolsch style originated and developed in Cologne, Germany. German malts, hops, and yeast keep this beer true to its heritage. The ale/lager hybrid is crisp, delicate, and extremely drinkable on a hot summer day. The perfect pool beer.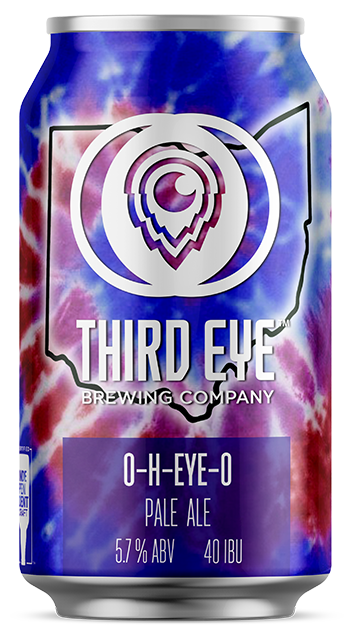 5.7% ABV / 40 IBU
As the name suggests, this pale ale is made with ingredients sourced in Ohio, featuring Haus Malts and Boondocks Hops. It's also wet-hopped, meaning 45 lbs of whole cone Nugget hops were taken directly from the vine and thrown into our whirlpool. The light body showcases earthy flavors and aromas of pine and citrus with an approachable bitterness.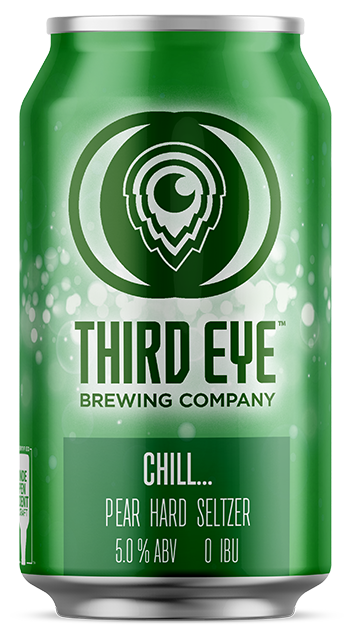 5.0% ABV / 0 IBU
Another seltzer joins the lineup, this time flavored with pear. Dry, light, and refreshing, it is a great option for both beer and non-beer drinkers alike.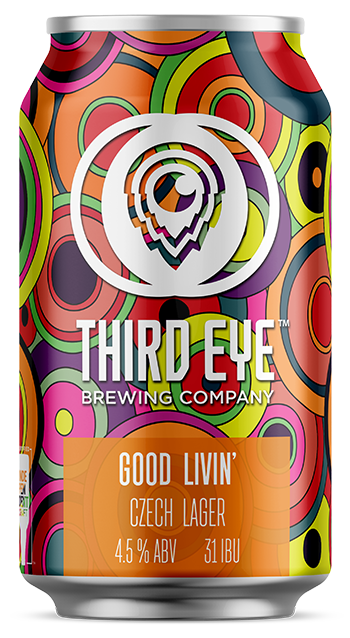 4.5% ABV / 31 IBU
Czech pilsners are traditionally hoppy with bready malt character and a crisp finish. Flowery, herbal aromas from the Saaz, Sterling, and Tettnanger hops pair perfectly with the extra carbonation for a beer you can't put down.
SPECIAL RELEASE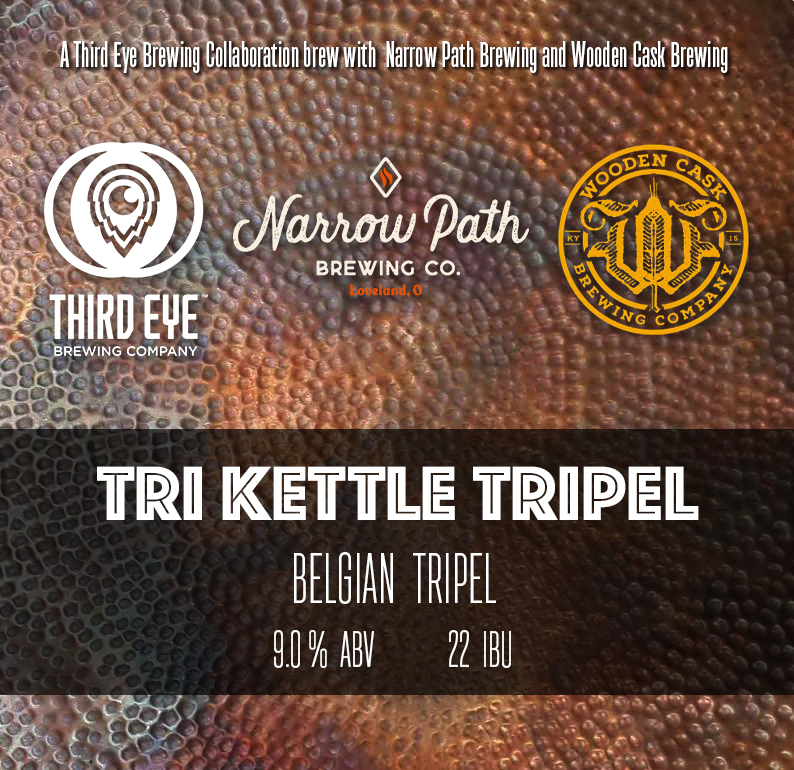 9.0% ABV / 22 IBU
This traditional Belgian style is a collaboration brew with our friends at Wooden Cask Brewing and Narrow Path Brewing. It features flavors of lemon citrus, and clove, balanced with a touch of malt sweetness, all brought out by its dryness and effervescence. We added honey to give it a beautiful yellow golden color and a higher, but approachable, alcohol content.
PAST BREWS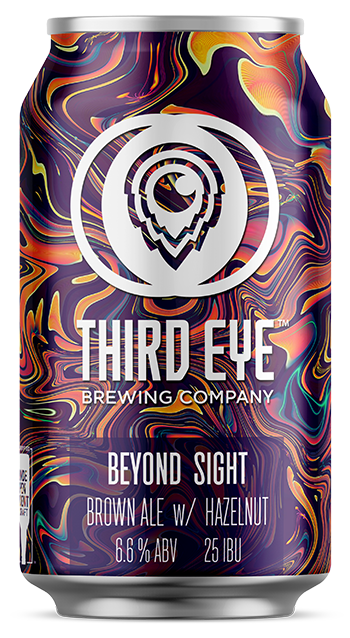 6.6% ABV / 25 IBU
Brown ales are flavorful and malty with nutty and caramel flavors. This iteration has added hazelnuts to bring some slightly sweet, toasted richness.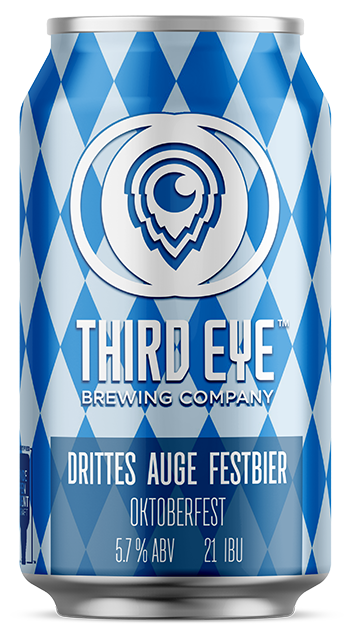 5.7% ABV / 21 IBU
DeEin Prosit! This Festbier mimics what is served in Germany for the annual Oktoberfest celebration. Drittes Auge is a smooth, clean, pale German lager that showcases elegant bready malt character without being too heavy or filling. It is well-balanced, medium bodied, and finishes with a light sweetness that contributes to its excellent drinkability.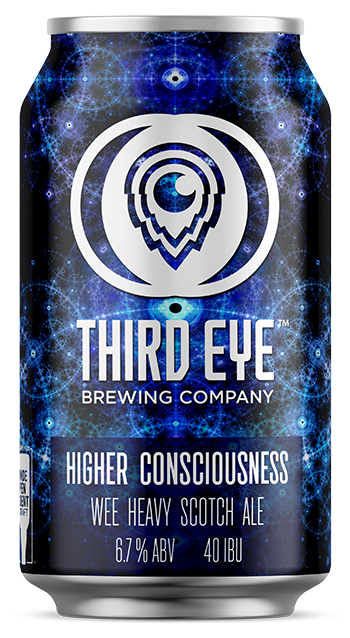 6.7% ABV / 40 IBU
Our Scotch Ale is rich and packed with candied malt flavor; the exact opposite of an IPA. The caramel flavors come from specialty malts and extended boil time. This style is comparable to an English barleywine.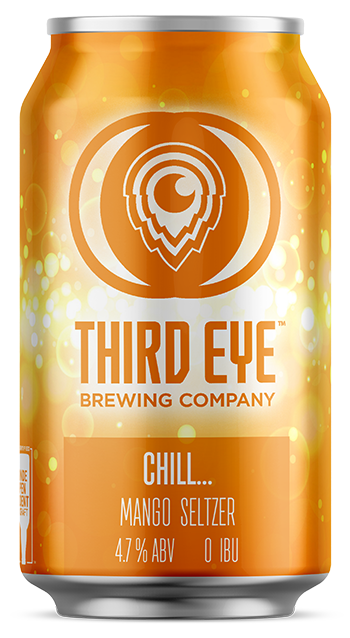 4.7% ABV / 0 IBU
This seltzer is perfect for sippin' and chillin'. It's super crushable thanks to its light body and refreshing dryness. Paired with 220 lbs of real pureed mangoes, this is your new go-to summer refreshment.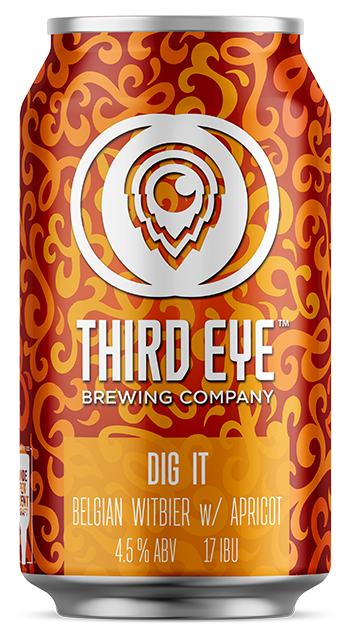 4.5% ABV / 17 IBU
You'll be diggin' this wit. 220lbs of tart apricot add complexity to the classic Belgian flavors of clove and orange pith. It's crisp, dry finish paired with a smooth mouthfeel make for yet another summertime favorite.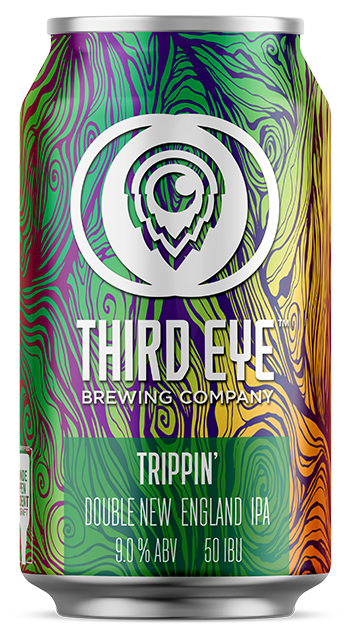 9.0% ABV / 50 IBU
This DNEIPA is brimming with aromas of overripe orange, bright citrus, and a touch of coconut. At 9.0%, it's a slow sipper, but its refreshing juiciness and pillowy mouthfeel keep inviting you back for another. Consider it the big boozy brother to our other New England IPAs.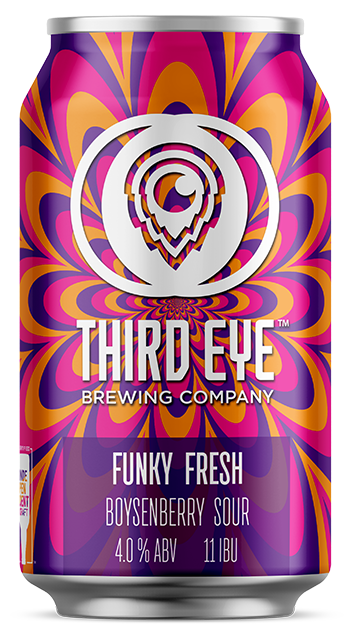 4.0% ABV / 11 IBU
Our first sour oozes with 440 lbs of real, puckery boysenberry. Bursting with jammy juiciness, it's exactly the kind of tart treat we crave on a hot sunny day.